External Scientific Advisory Board Members
Mrs. Hiroko Ueno – Economic Policy Department, Economic and Social Unit, Tokyo Head Office
Mrs. Hiroko Ueno is a Senior Research Fellow in the Economic Policy Department, Economic and Social Unit, Tokyo Head Office. she is mainly involved in supporting the formulation and evaluation of policies related to R&D and innovation, and related research, analysis, policy formulation, and evaluation of issues related to intellectual property, industry-academia collaboration, and entrepreneurship. She is also monitor policy trends in other countries in the same field.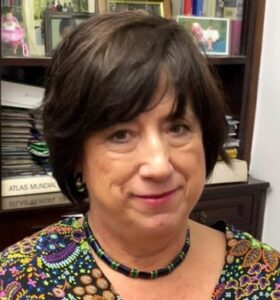 María Inés Torres from Universidad del País Vasco UPV/EHU (Spain)
After more than 30 years of experiences in R&D on various Speech Technologies such as ASR, Language Identification, Machine Translation, Spoken Dialogue Systems or the identification of emotional cues, her main research interests focus now the development of human-machine interactive systems providing emotional, empathic and natural communication. She has recently leaded the European project EMPATHIC, which was devoted to design and develop an Expressive and Empathic Virtual Coach to improve independent years of the elderly. She now participates in the European action MENHIR which deals with mental health monitoring through interactive conversations. She is also addressing the potential usefulness of the conversational systems in early stages of the Alzheimer disease. The objectives of the e-vita project are aligned with her experience and current interests while allowing her to learn on the interaction with robots. The collaboration with the e-vita project looks very promising
Dr. Shuichi Obuchi
Dr. Shuichi Obuchi conducts research on kinesiology and the prevention of functional disabilities in daily life. He also serves as the director of the Tokyo Metropolitan Government's Center for the Promotion and Support of Long-Term Care Prevention, and is committed to disseminating the results of his research.
Malcolm Fisk, Professor of Ageing and Digital Health within De Montfort University
After working in local government and the electronics industry, Malcolm returned to academia in 2010, first at Coventry University and now as Professor of Ageing and Digital Health at De Montfort. Whilst focusing on digital health he draws on wider expertise on ageing, innovation and service standards. He recently led the European Commission funded PROGRESSIVE and TeleSCoPE projects that, respectively, examined standards for ICT and 'Active and Healthy Ageing'; and developed a European (now International) Code of Practice for Telehealth Services. Currently he is an expert for NICE (the UK National Institute for Health and Care Excellence), ANEC (the European Consumer Voice on Standardisation) and the World Health Organisation (in respect of their Digital Health Strategy). Malcolm is also Visiting Professor at the Open University and Univerzita Hradec Králové.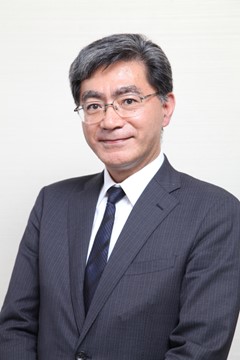 Dr. Shuichi Awata Deputy Director of the Tokyo Metropolitan Institute of Gerontology and Geriatric Medicine and Director of the Center for the Creation of a Future Society with Dementia.
The Center for the Creation of a Future Society with Dementia is developing new technologies and strategies for prevention, diagnosis, treatment, care, education, community development, and policy making, with the aim of creating a future society with dementia where all people can live with hope and dignity, regardless of whether they have dementia or disability.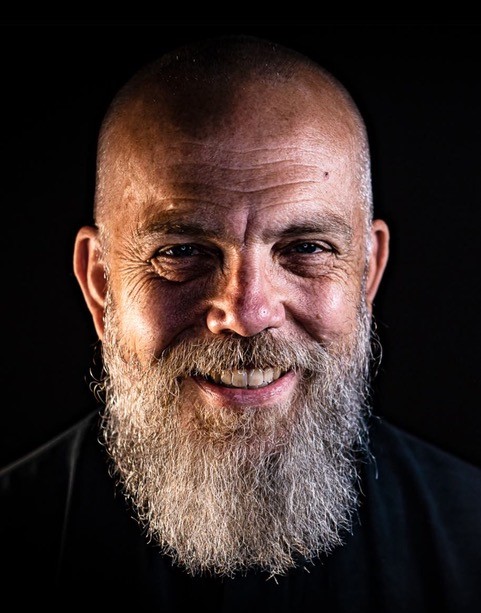 Dr. Jan Alexandersson is a DFKI Research Fellow and Head of the Ambient Assisted Living Competence Centre.
His research expertise includes multimodal user interfaces, interdisciplinary and user-centred research as applied in Ambient Assisted Living projects with a particular focus on accessibility, mobility and health and well-being. He coordinated FP6 i2Home and FP7 Metalogue projects (both applied the UCD methodology), as well as the EIT Digital projects PRAF (cardio), ELEMENT (cognitive decline) and AIWatch (cardio), the MePheSTO project (http://www.mephesto.eu) on digital phenotyping for psychiatric disorders, various German national research projects, such as BMBF funded DiDiER project. Within the MOBIA/MOBISAAR project, he coordinates evaluation trials of assistive technologies for mobility involving large group of users. Dr. Alexandersson is a member of several ISO standardization groups, serves regularly as a member of Organizing Committees of largest relevant Conferences and is member of several scientific and business advisory boards.
Dr. Toshio Fukuda is currently Professor Emeritus at Nagoya University, Professor at Meijo University, and Specially Appointed Professor at Waseda University, after serving as Professor at the Graduate School of Engineering, Nagoya University, and Director of the Research Center for Micro/Nanomechatronics. He is engaged in research on intelligent and self-organizing robots and micro/nano robots. He served as President of IEEE.