Interview with Japanese Project Officer, Shigeru Azuhata
The following interview was conducted with Shigeru Azuhata [SA] by one of the e-VITA consortium members, Asako Ohara [AO], of Misawa Homes Institute of Research and Development Co. Ltd.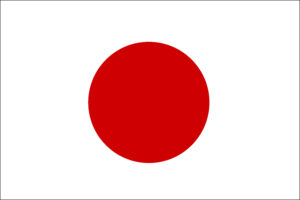 Shigeru Azuhata is the Project officer from the Strategic Information and Communications R&D Promotion Programme, The Ministry of Internal Affairs and Communications (MIC).
[AO]: Mr Azuhata, Thank you very much for your time today. First of all, I would like to ask you about your expectations for the e-VITA project.
[SA]: Well, I think it's true that this is a project of great social importance, especially as it relates to the concept of "digital transformation", and in that sense it's also a trendy and topical programme. It's certainly a way towards solving the social problem of an aging society, and of course while I expect that the project will naturally be completed, the most important thing for me is to implement the results of this project into society, and to continue the research after the end of this project.

I think it would be great if we could plan the research thinking towards the final goal within the scope of this project, and be ready to take the next step at the end. If the current team dissipates after three years, and we need to start from scratch again, we won't reach our goal of social implementation, so I think this is one of the duties of the e-VITA project – to start working on this now. Of course, I would like to help you in any way I can, and I look forward to working with you. I hope it will be a classic case of success.
[AO]: I certainly hope so, too. Now, my next question is, how do you think Japan benefits from its cooperation with the EU, or vice versa?
[SA]: Actually, rather than the benefits, I'd like to give my impressions of this project, if you don't mind? I think I have three major points.
[AO]: Certainly! We would like to hear.
[SA]: As I just mentioned, in the current big technology trend of digital transformation, e-VITA will make full use of advanced digital technology to improve the self-care ability of older adults. My interest is how well the project will be managed. I think that the distinctive features of this project are three types of cooperation employed in its promotion.
The first one is the cooperation with older adults. They will be the users of the e-VITA outcomes and one of the most important stakeholders. Research people may be interested in application of their knowledge and technology to the solution of problems. This is fine, but the point is that the e-VITA project goals are set up from the user's perspective. We need the customer's voice to complete the project.
"Okyakusama wa kamisama desu." This may be translated literally into "Customer is God" in English. These words were given by the famous Japanese popular song singer, Haruo Minami, who passed away already. My interpretation of these words, which can be interpreted in many ways, is "Thanks to the strong support of my fans, I can live as a professional popular song singer." Or more directly, "All my income comes from my fans and supporters, so I will perform all of what I can do to be a more attractive singer for my fans." This makes sense. The same thing is true for e-VITA. The virtual coaching system of e-VITA cannot survive without its users.
Of course, e-VITA members well understand that the customer needs are very critical for e-VITA. The user's feedback was discussed in this 4-day conference in defining requirements for the virtual coaching system. And e-VITA will carry out a proof-of-concept study in a real-life environment at the final stage. So, many older adults with different personalities will contribute to e-VITA. Their role is extremely valuable for leading the project outcomes to successful social implementation. e-VITA members will seriously learn real user needs, deeply understand them, and reflect them in developing a practical and useful coaching system.
The second is cooperation between countries with different cultures. e-VITA aims at providing smart living support tailored to individual older adults. Diversity is the key word: the project focuses on multiple countries rather than one specific country. This would be important to avoid 'Galapagos-ization' or 'Galapagos Syndrome', that is an old Japanese buzzword. If products make tremendous evolution in one domestic market, they will lose compatibility with foreign products and will be left behind in isolation. They will eventually be weeded out by global standard products.
Japan has a good example of such Galapagos Syndrome. It is called "Gala-K", where the Gala comes from Galapagos, and the K come from the Japanese word for mobile phone, keitai. So, it is the short name of a popular mobile phone style used in Japan. It has evolved completely independently of mobile phone technology and service applications in other countries. It includes leading-edge technologies and functions, but it only meets the needs of Japanese people. Naturally, it did not become widely used in the world. Some Japanese people still love to use Gala-K. However, Gala-K suppliers recently announced that they would stop producing them, as current smart phones are surpassing the Gala-K. I hope e-VITA will not become like Gala-K. No matter how good a product is, even if it has many users, if the market is specific, it will lose to the world standard product even in a specific market. The coaching system developed here is not developed individually by each country. One system is completed, and each country will share and use it. This is my understanding.
The third is the cooperation of project members. There are more than 70 R&D people involved in the project. If we add the people who will cooperate, the number of people working for e-VITA will be quite large. I strongly believe that each member will do his or her own work exceptionally, because every member is very talented and has a lot of outstanding research achievements. This is in itself fine, and we also need to work as a team to enable the success of e-VITA. On the other hand, I think that many members met for the first time in the online opening session held in the middle of January of this year. Most of members did not know each other until then. I got this impression at that time because people joined the opening session and introduced themselves, their organization, and their role in this project. As the e-VITA team is a group of members who do not know each other, team building is a crucial issue. We must bring together the power of all members to reach one goal. However, we are in the middle of pandemic of COVID19. It is hard to have a face-to-face meeting to discuss the topics more deeply. And we are now in the middle of a 3-year project. Time is very limited. This 4-day meeting is very useful for the information exchange, but the information exchange is just a base of corporation. The real cooperation is co-creation. I mean, we must work together and help each other beyond each member's limited role to reach to the goal using the information obtained. I do really hope that the project will be managed to foster a sense of belonging, to the members to the e-VITA team.
Finally, I would like to say that the successful completion of the project is a current urgent task, and the most important thing is that the project outcomes will lead to social implementation. Many older adults around the world will live their happy lives owing to the life support provided by e-VITA. This is what we expect. It will be our mission to take steps to promote e-VITA R & D for practical use even after the end of this project. Whether we will keep this team and start next step of R&D just after this project or not is very critical. We must work for this issue during the program. This is a very tough work. The preliminary explanation given to me on this conference informed me that a team was formed to tackle this issue. I look forward to that team's effort.
[AO]: I would just like to ask you one final question. Although we are still developing the virtual coach, I would like to know, if you had a virtual coach of your own, what would you do with it?
[SA]: What I'm hoping for most is something that can eliminate cognitive loss as much as possible. I think it would sell if it had some kind of training function that could keep people from getting Alzheimer's Disease. Personally, I don't need something that can replace my regular gym or strength training. I think the question of, 'how do you stimulate the brain?' will be important. Actually, I also prepared some English notes for this interview, and that was very stimulating for me – so something like that, that can give a stimulus.
Also, thinking about the need to be free of various illnesses, like diabetes, because those can be managed if you take care of your daily life, I envision that the virtual coach can support this. Also, such a system, based on the gathering of user needs from a large number of participants – something like that doesn't yet exist, so I think this will be great opportunity for e-VITA.
[AO]: Thank you very much for your time, Mr Azuhata.
[SA]: Thank you very much.