The impact of employment and social participation policies on e-VITA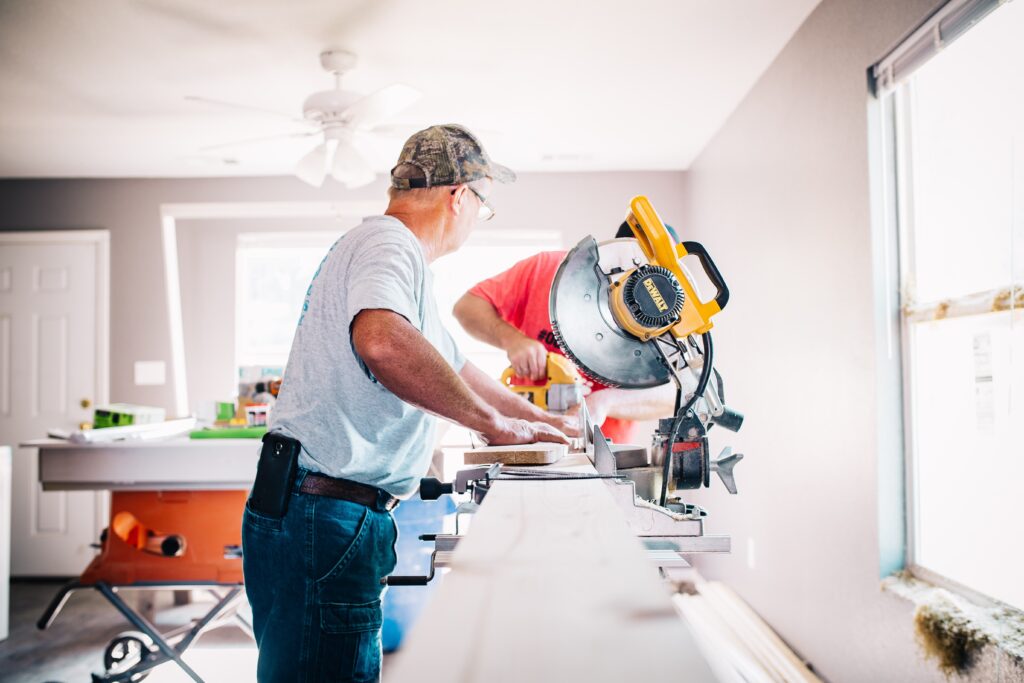 As the development of e-VITA is strongly focused on the relationship created and the social interaction between the technology and the end-user, it seems relevant to understand the ageing policies with regards to employment social interaction in paid or unpaid work, as daily social interactions are derived through these activities. If you are interested in other ageing policies and their impact on e-VITA have a look at this article (click here).
Specific measure have been put in place for older people in the labour market: 1) Senior CDD (fixed-term contract): a fixed-term contract of 36 months (instead of 18 months) for people over 57; 2) PEC 14: a subsidised fixed-term contract of up to 5 years (instead of 2 years) for people over 50; 3) professionalisation contract: people over 45 can acquire a professional qualification, the employer can receive state aid;
Promoting lifelong learning, Law No. 2018-771 of 5 September 2018 on the freedom to choose one's professional future establishes a professional training account for employees which allows them to get better qualifications or certifications and remains active after retirement.
Law n°2015-1776 of 28 December 2015 on the adaptation of society to ageing supports the social participation of older people by removing barriers to participation, compensating for loss of capacity or autonomy, and creating favourable environments.
In 2020, the government launched the "jeveuxaider.gouv.fr" ("I want to help") platform to put volunteers and associations or communities in touch with each other on four main issues: food aid and emergency aid, exceptional childcare, maintaining social links with isolated vulnerable people and local solidarity.
Active employment promotion i.e. integration strategies where an individual's strength and potential relevant for the integration in the labour market are identified are available under the Third Book of the German Social Code in addition to wage replacement benefits. An integration allowance that can amount to 50% of the wage can be paid for a maximum of 36 months for employees 50 or older. The Participation Opportunities Act from 2021 provides legal funding opportunities for the long-term unemployed – about 2/3 of the recipients are employees over 45.
The German government has created several incentives for those who consider further employment after the standard retirement age as well as discouraging measures for those who want to retire early. The latter get 0.3 % less pension for every month worked less, up to 14.4 %. For those not immediately claiming pension after the standard retirement age, pension will increase 6 % for each year without claiming pension. Another retirement option is regulated by the Flexi Pension Act (Flexirentengesetz), which has been in force since 1 January 2017. People at the retirement age can get a share of their pension and continue work (in agreement with the employer). Due to continued contributions, their pension will rise.
In terms of social participation, the government programme "Multi-generational centre" started in 2006 and runs around 540 centres where people meet and engage in a wide range of activities in close cooperation with local stakeholders including the local administration to promote social participation and inclusion. Activities include low-threshold counselling, educational and recreational services open to everyone
The Decade of Literacy and Basic Education 2016–2026, implemented by the Federal and State Governments, supports the strengthening of adult literacy in various areas of life to promote opportunities for lifelong social participation
The Federal Volunteer Service (www.bundes­freiwilligendienst.de) is an offer to women and men of any age to get involved outside of the workplace and school for the common good – especially in social, ecological and cultural matters, or in the athletics, integration, civil safety and disaster prevention sectors.
Italy has a long tradition of supporting the re-employment of disadvantaged older workers by means of economic incentives: a company hiring an unemployed older worker can benefit of tax/social contributions reliefs. However, employment practices managing employment of older people are mostly conducted by larger companies – the national or regional level are not systematically involved contrary to the situation in many other countries.
Two recent policies on the national level are relevant for the employment of older workers: 1) the 2021 – 2023 National Plan of Social Actions and Services which emphasises that work must represent the most obvious way to achieve maximum autonomy and social policies must always take into account labour policies; 2) the new 2020-2025 National Prevention Plan (PNP) foresees the implementation of the Program "Workplaces that promote health" which aims at preventing risk factors, chronic and degenerative diseases and promoting healthy ageing through organizational changes and adaptation of work environments to promote healthy lifestyles.
Since the 2012 labour market reform, Italy has followed a strategic approach of life-long-learning which is defined as "any activity undertaken by people in a formal, nonformal and informal way, in the various stages of life, in order to improve knowledge, skills and competences, from a personal, civic, social and occupational perspective." Article 3, Legislative Decree 40/2017, Universal Civic Service; includes actions to support older people's participation in education, sports and cultural engagement.
In terms of social participation, the "Code of the Third Sector" (Legislative Decree No. 117 of 2017) mandates the involvement of third sector organisations – including older people's organisations – in the drafting of policy that concerns them.
The Act on Stabilization of Employment of Older Persons (1971) and the Basic Policy for Measures for the Stabilization of Employment for Older Persons, etc. (2020) guide the employment of older people in Japan. In accordance with these, the government has implemented measures to secure employment in enterprises, promote re-employment, and secure diversity of job opportunities in local communities. Under the Act on Stabilization of Employment of Older Persons,
an employer cannot set the mandatory retirement age below 60
an employer that sets a mandatory retirement age to 65, must secure employment until age 65
an employer should take measures to promote working opportunities until the age of 70 if they introduced a continued employment system to the age of 70
In addition, the government promotes re-employment support of retired older persons and the Health Japan 21 policy (The second term of National Health Promotion Movement in the twenty first century) includes the promotion of social participation, such as work, as a target for older people.
In terms of social participation of older people, the Japanese government promotes initiatives based on "Japan's Plan for Dynamic Engagement of All Citizens" from 2016.
e-VITA should promote social participation to expand older people's social network, promote social activities, and reduce the risk of isolation and health related consequences.
In terms of employment, e-VITA could provide information on specific measures for older people that exist in all target countries for example the specific contracts for older people (France), active employment promotion (Germany), tax/social contributions relief (Italy), continued employment system measures (Japan).
Looking at broader social participation, opportunities for social participation could be suggested such as the multi-generational centres and federal volunteer service (Germany), involvement in drafting policies for older people through older people's organisations (Italy), or initiatives from Japan's plan for dynamic engagement of all citizens (Japan).
Sources
Policy Department for Economic, Scientific and Quality of Life Policies (2021) Ageing policies – access to services in different Member States; MIPAA+20 country reports – France, Germany, Italy; Voluntary National Survey on the Implementation of the Madrid International Plan of Action on Ageing (MIPAA) in Asia and the Pacific – Japan